Coilhouse Magazine + Blog
From 2007-2012, I served as the founding publisher and co-editor of Coilhouse Magazine + Blog. Coilhouse was a love letter to alternative culture. Closer to a coffee-table book than a disposable periodical, Coilhouse covered unique, fearless forms of art, music, fashion, film, technology and literature – from sci-fi and punk rock, to fringe fashion and green technology.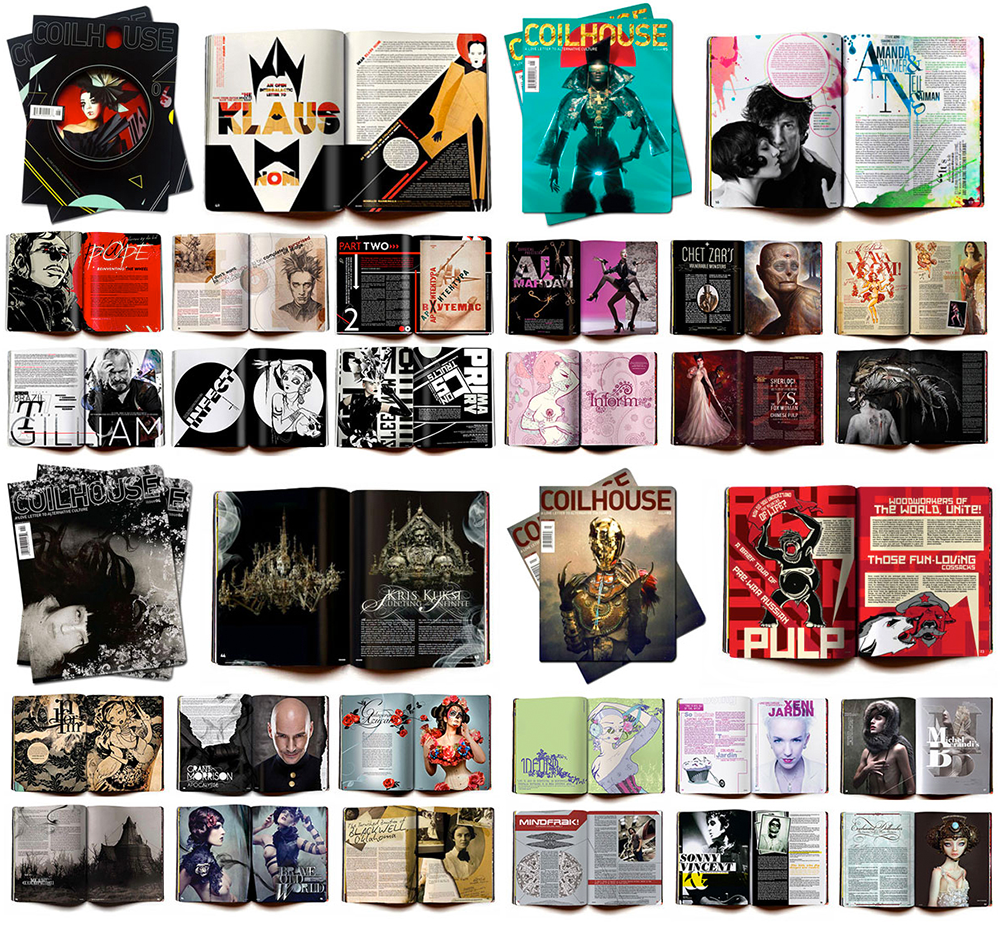 Over the course of its five-year history, Coilhouse produced six print issues, 2,298 blog posts, two large-scale events on opposite coasts, and a line of branded apparel. It was distributed in every major bookstore chain in the USA, as well as many major cities in Europe, Asia and South America. At its height, Coilhouse had 100,000 monthly readers in over 50 countries. The Coilhouse website is still up, and all issues are available as free PDFs.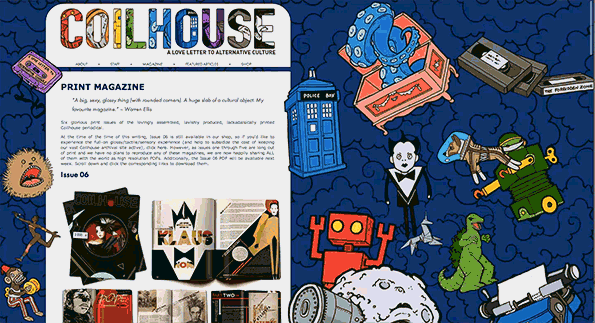 Coilhouse was not just a magazine, but also a community. The daily-updated Coilhouse blog comments section served as a meeting place for like-minded artists, dreamers, outcasts, activists, and makers. Through Coilhouse's creatively-themed events, the community came together to celebrate art and culture IRL: